France 2030: Seald is a laureate alongside Wimi 🏆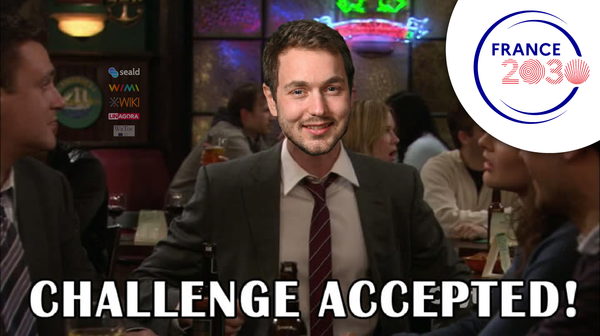 On April 6, 2023, Bruno Le Maire (Minister of Economy, Finance and Industrial and Digital Sovereignty) and Jean-Noël Barrot (Minister Delegate in charge of Digital Transition and Telecommunications) announced the winners of the call for projects "Development of cloud office suites for collaborative work", in the framework of France 2030.
As you understood, Seald is part of it 🔥
It is alongside Wimi (but not only 😎), that we will take up this challenge.
The project has a simple goal: to make Wimi a sovereign and secure alternative to Microsoft O365 and Google Workspace, no less. A solution for any public or private organization that is sensitive to the protection of its business data.
The consortium of companies that Wimi has gathered around the project is composed of :
Seald specialized in data privacy, with an end-to-end encryption technology
XWiki specialized in collaborative work software (which publishes the well-known CryptPad)
Watoo specialized in digital tattooing
Linagora specialized in free software

A little anecdote from our visit to the jury last year.

When we were presenting Seald and our end-to-end encryption technology, we were asked with a lot of skepticism if "the Wimi server had hot or cold access to the plaintext data or to the keys allowing to decrypt the data?

I really appreciated the precision of the question (that's what I call a bullshitometer) and the answer was equally precise: "no, the data is encrypted and decrypted on the client side, with hot and cold inaccessible keys from Wimi servers".
Wimi's promise is already almost a reality. They are currently undergoing SecNumCloud qualification and offer the following features:
Collaborative document editing
Video conferencing
Team messaging
Calendar
Document drive (web & desktop)
And a few more new features coming in the next few months 😉
The biggest challenge is still ahead of us: back to work 💪
Stay tuned.